Views and news of things I care about… or just think about…
[[~~~~
Last modified on 2017-09-30 17:05:40 GMT. 0 comments. Top.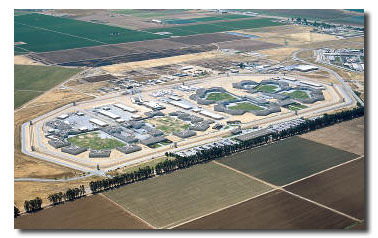 At last, here's a link to a year's worth of investigations, all in one place. You can peruse the full series in the right-hand column on that page.
My ongoing coverage in the Monterey Herald of California's prison mental health crisis and Salinas Valley State Prison's psychiatric unit is all here. The series was a finalist for Digital First Media's national DFMie award for investigative reporting.
Last modified on 2015-03-19 07:07:24 GMT. 0 comments. Top.

Reasonable Doubt: A 43-year-old Seaside cold case comes to a conflicting end

DA dismisses charges, but man's name not cleared
~
~
Read the original version of this story here.
By JULIA REYNOLDS
Herald Staff Writer
Sunday, February 24, 2013
The Seaside murder of Christian Lopes was for 40 years a case buried in the annals of the city's police department even as it lived on in the hearts and minds of his family.
It was the kind of killing some residents say police chose to overlook in those days — the death of a young black male during a brawl in the projects.
But the 1969 stabbing of Lopes and the prosecution 40 years later of a man who had been at the scene is more than that. It's a case that raises troubling questions about police procedures decades ago, the practicalities of investigating long-cold cases and the ethics of pushing for a conviction when dealing with fading memories and shades of ambiguity.
It's also a story of stubborn heroics and clashing versions of history that will likely never be reconciled.
Last week, the oldest cold case prosecuted in Monterey County, perhaps in the state, came grinding to a halt when the District Attorney's Office announced it was dropping murder charges after another suspect came forward and "implicated himself" in the death of Lopes.
Sixty-one-year-old James Terry Mason was home in Dallas when he got the news. He would no longer be tried for murder.
After three years of anxiety, deteriorating health and mounting interstate travel bills, Mason's family was elated it was over.
Then the rest of it sunk in. Why weren't police arresting the new suspect? Why wasn't Mason's name cleared on the news? Where was the exoneration he had waited for?
"When do I get my name back?" Mason asked his attorneys.
It wasn't a question they could answer.
A foreign experience
From Mason's point of view, his ordeal began anew with a knock on the door in October 2010. He was at home in Texas when two Seaside police officers asked to come in and chat.
The Army vet was surprised, though he'd spoken to one of them earlier on the phone.
"It was, 'Thank you for serving our country, oh we think you're a murderer. We've got an eyewitness,'" Mason says.
By that night, he was sitting in a small van, his wrists and ankles in chains, riding in the dark beside shackled strangers headed for jails in other states.
It was a completely foreign experience, even for a man who had lived around the world and witnessed the fall of the Berlin Wall.
"I've never been arrested. I don't know the law because I don't break the law," he says. "I don't know what lawyers do outside of TV."
Mason was born in Texas but grew up in Seaside and Monterey. His father owned a Seaside liquor store and, at one point, a business delivering chickens to Peninsula restaurants.
Mason says he worked in his father's store in an area around Broadway Avenue and Noche Buena Street known as The Pit.
For Seaside's teen boys, it was a time of "big old Afros," afternoons spent shooting pool, chasing the opposite sex and, of course, getting into fights, he says.
"The gang that hung there was called the Pit Boys," he says. "But I wasn't in no gang. I worked in the store. I always had a job and was chasing the girls."
Seaside was a long-faded memory the night the police came calling in 2010.
Mason left the city when he was drafted into the Army after high school.
"The Army sent me to Berlin, New York and Seattle. I was in Berlin behind the Iron Curtain in the '70s, during the time of those terrorist groups at the Olympics. I was working for the government over there," he says. "The wall went down and I was sitting pretty. They kept me over in Europe for 25 years."
He married, divorced, and then his ex ran off with his 8-year-old son. He put all his effort into searching for the boy, he says, but gave up trying when the money ran out.
By 1998, he settled back in Texas, where he eventually met a new girl and bought a house with her near Dallas. Always enterprising like his late father, he says, he has held a number of jobs, including working on and off for a Texas state representative.
A few years back, he beat prostate cancer.
Friends have visited from all over the world, he says — Spain, Germany, South Africa.
All in all, it wasn't a bad life.
But then he was crossing the Southwest in the night, shackled and facing murder charges.
"Chained up, no socks, in short pants and a T-shirt," he says.
He suffers from hypertension and diabetes and says he tried several times to convince the officers he needed medication as the van stopped to pick up more suspects along the way.
"They said I went into shock. I woke up in a hospital in Arizona," he says. "The guards got me chained up to the bed."
Eventually, he was delivered in poor health to Monterey County Jail, where, he says, he tried to keep to himself. Some of the inmates, however, wanted to make a hero out of him, saying things like, "Man, you beat the system for 40 years!"
Mason rebuffed the supposed compliments. He didn't see it that way at all.
In late 2007, Nicholas Borges, now 31, was a young Seaside patrol cop. Back then he wasn't a detective or a homicide investigator. He wasn't even part of the recently formed cold case squad that was digging into unsolved Peninsula murders.
But he liked to remind himself he was a human being like anyone else, a fact that made it easy for him to connect with suspects.
"I treat them with respect and sometimes they open up," he says.
After one "minor arrest," he says, he chatted up the perp, a Seaside old-timer who had been around a few blocks. The subject of old murders came up, as did the name of Chris Lopes.
Borges had never heard of the guy.
"I remember all the old veterans of the department discussing cold cases and I didn't recall that one being one of them," he says. "The case basically didn't exist."
He went to the investigations unit, where he looked over a shelf full of thick files on unsolved murders. He didn't see the Lopes case there. None of the department's 20-year veterans even recalled the name.
'Very thin folder'
"Almost by accident, we found a very, very thin folder with the name Christian Lopes on it," he says. That was the day his life changed.
"This was probably the biggest thing that ever happened to me," Borges says.
He knew what he was up against. This had to be the oldest cold case in the county, and there wasn't much at all in that old file to work with.
"This was one of the first killings that shocked Seaside. And I'm going back 40 years later and trying to talk to people with the 'code of the streets,'" he says.
The slim case file didn't help. "Document-wise, it was a very short investigation," he says.
The bare facts involved a party shortly before Christmas 1969 at Del Monte Manor apartments — "the projects" — with more than 40 youngsters in attendance. Several fights broke out that night. The melee spilled outside and Lopes collapsed in the middle of a parking lot after he was stabbed through the neck, his carotid artery severed.
More than dozen people saw Lopes bleed out.
A Seaside officer named Marvin Dike had worked the case.
Borges was intrigued, but his pursuit didn't kick into high gear until January 2008, when an officer was preparing to take a report from a woman whose last name was Lopes.
"It's not a name that I heard that much," Borges says, and he decided to tag along.
When the other officer's questioning was done, Borges asked one of his own. "Are you guys familiar with Chris Lopes?"
He says the woman broke into tears, and her next words gave him chills.
"She said, 'I've been waiting almost 40 years for a cop to ask me that.'"
She turned out to be Christian Lopes' sister.
The woman recalled friends from those days, gave him names, but sometimes Borges would locate a witness only to learn the guy had died a few years earlier.
"I knew there was an urgency," he says. The pathologist who performed Lopes' autopsy was one witness Borges "missed by a few years."
Then there was missing evidence. He asked a few old-timers at the police department why the items had been lost or destroyed.
"They said if it was done, it was a mistake," he says. "There were some things that would have been helpful for me today."
Early into the brief investigation in 1969, police received an anonymous tip telling them to look on the apartment roof for the murder knife. Officers found a folding "lettuce knife" there. According to testimony by Dike some 40 years later, a lab determined it had blood on it.
But the knife disappeared by the time Borges took the case.
The interviews in the file were a hodge-podge of contradictions: Some witnesses Dike interviewed blamed Mason for the killing; others blamed another man known today as "Witness 2." Only one man said he saw Mason holding a knife, but he said he knocked it out of his hands. Others at the scene were reported as holding knives, too. Most importantly, no one said they actually saw anyone stab Lopes.
According to police reports now in the court record, officers interviewed Witness 2's mother the day after the slaying. She said her son had gone to visit his father in Los Angeles, but she didn't have an address. She did, however, hand police the clothing her son had worn home from the party. Officers noted it was torn and spotted with blood.
For unknown reasons, there is no record of police ever trying to track down the son. And at some point, the blood-stained clothing also disappeared.
One of the few records that did survive was a report of an interview with Mason, who voluntarily went to police the morning after the stabbing.
"My father, me and my brother, we walked into the police station and we said, 'We heard, and we're here,'" Mason says.
He told police that as the fighting progressed, he grabbed a knife from his brother's car and began swinging it wildly in self-defense, according to the report.
He knew he was one of two suspects in the case.
And then the questioning was over.
In fact, the entire active investigation appears to have lasted about three weeks, according to court documents.
Mason admits he is cynical as to the reason the case was set aside.
"Back in them days, if a black man died, he just died," he says. "Who ever heard of investigating a murder for three weeks and then dropping it?"
Mason had been planning to go to Chico State that fall, but police asked him to stay in the area. Finally, he was drafted into the Army, but still, no one came calling.
There is no record Witness 2 was ever contacted.
The years passed.
Borges says it isn't clear why the homicide appears to have been entirely forgotten for four decades.
"I don't know why it wasn't looked at before it was. Maybe officers looked at the file and said, 'Impossible,'" he says. He says his own thought was, "Maybe these witnesses have evolved and want to tell you what happened. People change."
Within two years of reopening the case, it was one of those witnesses, a man named Charles Lee Carr Jr., 61, who gave Borges what he had been hoping for: an eyewitness account of the slaying.
Carr, who enlisted in the Marines the day after the slaying and returned to Seaside in the 1990s, said in several interviews he saw Mason stab Lopes in the back of the neck.
Borges tracked down Mason's older brother, who gave him Mason's cellphone number.
It was time to head to Texas.
Case dismissed
Mason had been in Monterey County Jail for two months when his preliminary hearing was held in December 2010.
After four decades and years of retirement, Officer Dike appeared on the stand, lucid and articulate. Carr, however, was another matter.
By the hearing's end, Judge Larry Hayes noted contradictions in Carr's testimony and said he did not find him at all credible, "not so much from the question of honesty, but perhaps the passage of time."
Hayes ruled there was insufficient evidence to hold Mason on a charge of murder, but ordered him to face trial on a manslaughter charge.
The District Attorney's Office immediately filed paperwork reinstating the murder charge.
Mason's bail was lowered from $1 million to $20,000, and in July 2011, after nine months in jail, he went home to Texas to await his day in court.
He says his health worsened and he underwent a heart bypass operation while his attorneys, the father and son team of Fred and Mike Herro, fought for a dismissal.
The Herros' motion, made on grounds the case was so old and witnesses so sparse that Mason couldn't reasonably defend himself, eventually made it before Judge Russell Scott, who said he would decide the question after Mason's trial.
Fred Herro was stunned by the ruling. "Why subject somebody to that?" he says.
Trial was set for Feb. 4 of this year, and Mason waited to return to California. He knew once he left Texas, he might never come home.
Then the unexpected happened.
Last September, Witness 2, the other top suspect from long ago, walked into the Seaside police station. Borges had interviewed him a few times earlier. Life hadn't been kind to the man. His health was even frailer than Mason's because he had been the victim of a robbery and was beaten in the head and set on fire. He suffered from several serious illnesses.
In a rambling, conflicting statement to police, Witness 2 implicated others in the slaying before also indicating he stabbed Lopes, and that he threw the knife on the apartment roof.
It wasn't a clear-cut confession, but it was enough to cast more doubt on Carr's already shaky testimony, and Borges dutifully sent the tape and transcript to the district attorney.
When prosecutor Meredith Sillman learned that Witness 2 had come forward with another version of the murder, she was stunned. "Shocking would probably be the right word," she says.
Soon she had to make her own phone calls.
She told the Lopes family it was over.
"It was a hard conversation to have with them," she says. "It's one of the hardest things for a DA, or a defense attorney, to have those conversations with a family."
Borges says he was disappointed upon hearing the news, but felt some comfort after speaking with the Lopes siblings and other relatives with whom he has stayed in contact throughout the case.
"I feel good that the family has peace of mind in this case. They have answers now that they waited 40 years for," he says.
"We did our job."
Borges still believes Carr told the truth and that he had the right man.
Currently a sergeant, Borges' goal is to become a detective sergeant.
"There's a lot of cold cases that I'd love to investigate," he says. "There's a lot of people out there waiting like the Lopes family for some answers."
The Herros say Sillman did the right thing by dismissing the case, an act they say took integrity.
On Friday, two days after publicly announcing the case was dismissed, Sillman reflected on its meaning.
"It brought me back to our ethical responsibilities and making tough calls," she says. "It's one thing to try to push this case to trial, to say, 'We're going to let the jury decide.' The lesson I learned is that's not what we're here for.
"I have this contradictory evidence and I run the risk of convicting an innocent person. I need to say, 'There is a reasonable doubt. We're not going to go further. We need to do the hard call that's not always easy to do.'
"It's not easy to tell the family. It's not easy to tell the investigating officer who's invested years of his life."
Ultimately, Sillman says, the lesson wasn't about winning, but about justice.
"This is the type of case that really does show that the system works," she says. "When you have hard-working, ethical people on all sides, I think the system works."
Clearing his name
Mason believes he knows why Witness 2 was moved to speak up after so many years.
"Do you think the man up in heaven was looking down on me, to have the same person they looked at 40 years ago come forward?" he asks, still reeling from the news.
Last week, he went from preparing to fly back to California and battle in court for his life to wondering what to do next.
Because he hasn't been officially exonerated, his lawyers say he has little hope of suing to recoup his costs. Although he was represented by a public defender, he is still amassing bills connected to the case. Even the ambulance company that took him to the Arizona hospital is trying to make him pay up, he says.
What he cares most about now is regaining his health and his name.
"They still believe (I did it). That hurts," he says. "I don't want to be remembered as being some guy who murdered somebody. I can't change anybody's opinion of me, but people have been living for 40 years with some awful thoughts. Now I just want them to hear the facts, the truth."
He says he is nothing if not a fighter.
"I'm high spirit, high energy. The man up above, I know he has some purpose for me."
Last modified on 2017-09-30 17:06:28 GMT. 0 comments. Top.
Finally!
I've posted a few new stories from The Monterey Herald. Check out the links in the right column, under "Latest News and Views." Perhaps I got inspired after working on my book proposal with my new agent, Andy Ross.
Or because I recently spoke to students at Monterey Peninsula College, and I realized as I talked that the Soledad killings story is one of the ones I feel most passionate about. One of those rare cases when what we investigate and then write might make a difference. At least I sure hope so.
"Acting with impunity." That's the kind of phrase that evokes the Brooklyn mob, government death squads, tyrants. I think it applies equally well to the NF's recent status in Soledad. People know things about these assassinations, but when people are afraid, impunity rules the day. Gangsters believe they are untouchable only if we treat them that way.
Easy for me to say, I know. Don't get me wrong, I'm as cowardly as the next person, probably more so. But I'm very proud of my paper for publishing the Soledad story, because someone had to point out the obvious yet unspoken truth: the NF is behind these murders.
~
Last modified on 2017-09-30 17:07:11 GMT. 0 comments. Top.
By JULIA REYNOLDS
Herald Staff Writer
Jan. 9, 2012
When Salinas police come knocking on doors near North Hebbron Avenue, residents' expressions often reflect fear, perhaps disdain.
But on a sunny Saturday, officers Rich Lopez and Jeff Lofton were greeted with smiles, and they left with handshakes and hearty thanks.
They walked along Myers Court to introduce themselves to residents and listen to their concerns. As Lopez handed Juanita Martinez a pamphlet with phone numbers for getting help for everything from graffiti abatement to shots fired, Martinez told him about the time her father tried to tell an officer about an abandoned car but was brushed off.
Last modified on GMT. 0 comments. Top.
Last modified on 2014-10-07 16:33:15 GMT. 0 comments. Top.
I have a new article out — it's the "end note" piece in the fall 2011 issue of Nieman Reports:
"Reasons for Hope Three journalists who report on the drug trade's violence in the United States and Mexico compare notes during a peaceful pause."
Let me know what you think.
Last modified on 2011-09-06 00:58:08 GMT. 0 comments. Top.
And now for something completely different. Stumbled into a sweet new gem of a literary journal about crime. Just to lighten the load a little, since real life is more than serious enough.
Noir Nation is just plain creepy fun. I don't even know these guys, but I got jazzed enough to write a review on Amazon if you want details.
It's the first stop in my search for interesting e-zines and lit mags about crime and punishment.
Last modified on 2011-08-24 03:51:50 GMT. 0 comments. Top.
Arrghhh, having one of those days…. I always get torn in two when I hear about my state's prison Security Housing Units, aka The SHU.
I just wrote a story coming off an afternoon of listening to Sacramento hearings about:
1) the horrifying conditions in the SHU; and
2) how inmates become validated as prison gang members and get sent indefinitely to the SHU.
Don't get me wrong. As a frequent visitor to California prisons, it doesn't take much to tick me off at the Department of Corrections.  I mean seriously, prisons could do a few simple, cheap and decent things like provide shade and benches for elderly visitors who stand for hours in their freezing/blistering hot/rain-soaked parking lots just to see a loved one. They could quit setting the clocks forward and shaving 15 minutes off precious visiting time. Grrrr! They could allow a reporter a pencil and paper like the Department Operations Manual says they must.
And those are just the little things. And okay, maybe I'm ticked off I didn't get invited by CDCR to go on their recent press junket to Pelican Bay. Double grrr!
Despite all this ticked-offness, I understand prison officials' dilemma.
I lose patience with family members who are in denial about their loved ones' gang involvement. There was a lot of talk at the Sacramento hearing about inmates being falsely classified as prison gang members. They are not 'generals,' one relative said.
Well, some of them are. There really are gang members and gang generals in the SHU. And I know this not because I take some cop's word for it but because I've known more than a few of them personally. There really are people there who stab, strangle, slice, and beat other humans as a regular way of life. Even in the SHU, they find ways to smuggle out orders to kill. Yes, they do. I've seen the hit lists.
True, that doesn't mean your loved one is one of them.
I guess what I'm thinking is that we're asking the wrong questions. Rather than protest every SHU inmate's innocence, maybe we should ask: Is long-term isolation in a Security Housing Unit really the best way to deal with the gang members who do beat and stab and slice?
The SHU hasn't stopped the gangs from spreading. It hasn't stopped the orders for hits. True, it has probably slowed some of these things, but I have to ask whether allowing SHU inmates to use colored pencils is really going to increase prison violence. Whether allowing inmates a little more fresh air and human contact is going to up the assault rates.
Maybe the problem isn't who goes to the SHU, it's the SHU itself.
One big question that did come up at the hearing — and it was a good one — was why prison officials have made it almost impossible to leave the SHU (and one's gang) without debriefing. (Debriefing is what some would call snitching.)
I liked the answer I heard. They're going to change that. That's what I heard, I swear. Finally, prison officials told us they're looking at ways to help guys step back without informing.
This is HUGE.
As they age, plenty of men grow tired of being in a gang, but still feel crappy about informing. The new approach would allow them to show (through their behavior) that they're no longer in a gang. Without having to debrief.
I can imagine that prison officials will see a lot more men back off from prison gangs and out of the SHU.
Sure, there a risks. How do you know for sure the guy has really left the gang? Maybe he's a sleeper. Things like that.
You don't know. There's always a risk. Leaving men with nothing on their minds but time in the SHU is also a risk. As one ex-gang general put it, they've got nothing to do "but sit and plot." Hasn't worked out too well so far, has it?
Last modified on 2011-08-19 16:37:05 GMT. 0 comments. Top.
I ran across this interesting breakdown of how the illegal drug industry breaks down, money wise.
In "Why the US Doesn't Have Mexico-Style Drug Cartels… Yet," Nathan Jones shows how much market share the U.S. network of small and mid-level distributors control — in fact, it's the majority of the revenue in the cocaine biz, according to his graphic.
This coincides with my own view of gangs as end-level retailers in a vast underground industry that spans the Americas. While gang kids may believe they're fighting for respect or their version of a cause, they're actually just the end of the line, a disposable workforce in a massive $29.5 billion business.
I've reported before on Nuestra Familia's new direct ties to Mexican cartels and I just finished an article on the connection between U.S. gangs and the Mexican drug wars for an upcoming issue of Nieman Reports.
I'm also working on a piece about La Familia Michoacana in Northern California, so stay tuned.
Last modified on 2016-05-19 16:47:03 GMT. 0 comments. Top.
I was heartbroken to learn Monday of the sudden death — apparently of natural causes — of Danny Horrigan.
I met Dan a couple years ago, when he approached my newspaper about telling his nearly unbelievable life story of infiltrating two outlaw motorcycle clubs and working undercover for the DEA, FBI and ATF.
Others in the office thought he was nuts and of course handed the phone to me. His story gushed out like floodwaters. The snatches of his disconnected flotsam made no sense, if they were even real.
It took a year of rearranging my brain, fact-checking, and digging, but in the end, everything Dan told me checked out. I do mean everything. I can't say that for a lot of people I write about.
Even his off-the-hook story of Navy Seals who became Mongols and tried to sell plastic explosives to the gang. I thought surely he made that one up — until I dug up a classified ATF document describing said Navy Seals in great detail.
Dan could be a handful — he was a loud, powerful man who still seemed to crave approval from those he respected (well, damn, who doesn't?) — yet I loved working with him.
I understood who he truly was the day I was sued by a Nuestra Familia gang member for libel and defamation.
No, I'm not joking. In small claims court. Seriously.
Dan had my back. He immediately jumped when he heard of the threat and offered to bring a few dozen of his biker pals into town to escort me safely from parking lot to courthouse.
The case was quickly thrown out after intervention from my newspaper's lawyers, but I always regretted not taking it to trial. It would have been worth it to see the faces of court security guards when Dan and his buddies took over the parking lot. Not to mention the faces of the NF plaintiffs who sued me. And that wasn't the only time he had my back.
Those words are the essence of who he was: Dan had my back. Friends everywhere say it. All he required was a belief that you were truthful and decent. Once he decided that, you knew he'd do anything for you.
Dan Horrigan's heart was bigger than his hulking physique, bigger than his whole wild life and the vast desert he lived in. If in the end we learn it was his heart that gave out, it's only because it was too damn huge for that body.
Rest in peace, Danny, you had a helluva ride.
——
To read more about Daniel Horrigan's life, see: http://www.montereyherald.com/ci_16362101
To read his obituary, see: http://www.montereyherald.com/local/ci_18467590
Last modified on 2011-06-06 02:05:02 GMT. 0 comments. Top.
Two of my most-reported topics over the years — guns and the Hank family — converged in the news this weekend with the arrest of Jorge Hank Rhon on firearms charges. The man allegedly had illegal guns at home — a LOT of guns.
It's been years since I've reported on the Hanks, one of Mexico's most powerful political families, (and survived unscathed after their $10 million lawsuit threat). I didn't even catch the US diplomat's cable about him, released by Wikileaks (click here for the cable, describing how a suspected drug trafficker wanted by the US found safe harbor at Hank's racetrack.
To see what Mr. Jorge Hank apparently thinks of my reporting, you can scroll to the very bottom of this story: "With that, we end this interview."
Now, with Mexico rising from a deep slumber during its drug wars — the peace caravan to Juárez being a shining example of peoples' mobilization — I figure it's time to get back up to speed.
After all, the things I report on here in the US are all part of the same transnational narco-war that is destroying so many lives in so many countries.
Speaking of organized crime, violence and narco-trafficking, I'll soon (at the suggestion of a friend) be posting a complete archive of all my Operation Valley Star stories. There are a freakin' ton of them my friends, and this site will be their final repository.
ps. By the way, my pal Alfredo Corchado's soon-to-be published book is going to help a lot of us better understand the bi-national drug wars. Can't wait till it comes out!
Last modified on 2011-05-12 01:07:50 GMT. 0 comments. Top.
Well, I have a pretty good reason for not posting during this past year and change. I've been intensely working on the manuscript of my nonfiction book about Salinas gangs, thanks to my Steinbeck Fellowship at San José State University.
The good news is I've finished the draft of the manuscript well ahead of my own deadline of June. Now on to fact-checking, smoothing the prose and all that fun stuff (I am one of those strange writers who actually enjoys revisions).
I have also written lots and lots of related articles for the Monterey County Herald and even won a couple of awards, all of which I'll be describing here over the next few weeks.
Kind of strange to be back in the world again, but good.
Last modified on 2011-06-06 01:23:13 GMT. 0 comments. Top.
Here is Nieman Reports' coverage of our Aftermath trauma conference at Harvard — for those who couldn't be there!
The whole conference was incredibly moving, and I had the honor of joining this esteemed panel:
"When Crime is Just the Beginning of the Story"
For more Aftermath panels and stories, see my Press page.
Last modified on 2011-08-14 02:20:51 GMT. 0 comments. Top.
Seems like years since I first reported on this case (actually, it has been), but here's some big news:
Musician Convicted in Nuestra Familia Case
Last modified on 2009-10-14 21:22:16 GMT. 0 comments. Top.
Got to do a radio interview today with some excellent guests who know all about gang violence.
Sandip Roy interviewed Prof. Victor Rios of UC Santa Barbara, Stockton Peacekeepers Jose Gomez and Ralph Womack, and me on San Francisco's KALW 91.7 fm show  "Your Call." The show was about Project Ceasefire and other strategies to deal with gang and youth violence.

Last modified on 2014-10-07 16:35:18 GMT. 0 comments. Top.
Well, my series on the Boston Ceasefire program and how it's coming to Salinas and other California cities finally ran in the Monterey County Herald.
Here's the main story, others are linked on the right side of the page:
Ceasefire: A two-day series on the innovative program to stop gang shootings
Last modified on 2009-09-01 18:41:45 GMT. 0 comments. Top.
I was as shocked as anyone to learn that Alex Sanchez, former-gangster-turned-outreach-worker and head of Homies Unidos, was indicted this summer in a federal RICO case for allegedly still calling shots with MS-13 gang members.
I was even more shocked to read Tom Hayden's unbridled defense of Sanchez in several articles for The Nation, and his comparison of the case to the Sleepy Lagoon murder scandal that set the sour tone for LAPD-Latino relations for decades to come.
I was mainly shocked because Hayden wrote the pieces before he even read the wiretap transcripts used to indict Sanchez.
Surely he's read them by now? No comment?
Not that I know for sure one way or another whether Sanchez is guilty or not of plotting the murder of some guy called Camarón in El Salvador. But I did read the prosecutors' translated transcripts of Sanchez's phone conversations with his homies.
Yep, there's enough fudge room in the translation of street-slang Spanish to raise doubts about whether Sanchez and friends were seriously trying to have the guy killed. And there's also enough there to see it the feds' way: Sanchez definitely had some hard-core problems with this dude and was not seeking the path of peace.
So to read Hayden's critique of the feds' view of the conversations before he had all the facts was surprising. But it shouldn't be. Hayden and I once clashed, and the topic was gangs.
We were on a panel in Los Angeles, where Hayden and the beloved Father Greg Boyle both "ganged up" on me, if you will. I was trying to explain the family-oriented nature of our rural Norteño gangs when they accused me of being a typical reporter by sensationalizing the "anomoly" of a boy who was raised to be a Norteño.
Well, I of course adore Father Greg (didn't care either way about Hayden) and so left not only broken-hearted but bewildered and angry. The entire panel revolved around LA's interpretation of what street gangs are and how they work — while our little Northern Cali backwoods gangsters didn't even rate a place at the gang-discussion table.
In fact, we, the supposed grown-ups, were acting just like gang kids. Defending our turf. Or maybe we were more like the mothers and fathers of gang members, the parents all of us in this field meet every day. You know, the ones in complete denial. My son a gang member? Never!
Denial is how this Alex Sanchez thing smells to me, an automatic defense of turf before the facts are in. Granted, I am a few hundred miles away. Some people I really respect really respect him. I want him to be innocent. I'd surely jump to the defense of one of my colleagues if he were indicted by the feds, especially if it was someone I truly believed had changed.
I also know more than a few people who paradoxically do good work to keep kids away from gangs but still keep a toe in the mix themselves — so it's not at all far-fetched that Sanchez could be doing the same.
I wish I had enough faith in our federal courts to believe the truth will come out in trial. But that's not how RICO cases work. In gang conspiracy trials, "vague" is too often the name of the game. I also believe (and have amassed some evidence for a future story) that the FBI has consistently over-hyped the threat posed by MS-13 to near hysteria levels.
And so we may never know whether Sanchez wanted to have Camarón killed.
I do know enough from reading his vindictive words that I probably wouldn't want him to mentor a troubled kid I care about. He may or may not be guilty of conspiring to commit murder, but we should all acknowledge that — at least in those conversations he thought private — he spewed hate and vengeance and was no peacemaker. It's hard not to sense he was disingenuous at best.
I hope in the big picture that I'm wrong, that this was a momentary lapse of judgment in otherwise radiant turnaround. If I am, I'll send Hayden a bunch of flowers. Hell, an olive branch.
—
PS. The language police want Hayden and The Nation's copy desk to note that the dead guy's street name is Camarón (Spanish for shrimp) and not "Cameron."
Last modified on 2016-05-19 16:47:42 GMT. 0 comments. Top.
Good story on NPR this week giving background about California's Folsom prison, and our state's prison problems in general: Folsom Embodies California's Prison Blues | by Laura Sullivan.
I spent a day inside Folsom in 2003, and it's amazing how much has changed for the worse even since then, when inmates were already doubled up in cells designed for one. Back then, the vocational programs were impressive and the gardens around the old prison were quite beautiful. The inmates took pride in them, but according to this story, they're gone now, too.
Last modified on 2016-05-04 18:09:17 GMT. 0 comments. Top.
An ignoble distinction… Salinas just matched San Jose's murder total for the year: 18. Except San Jose is a city of nearly 1 million and Salinas is 150,000 on a good day.
And it's barely August.
I've spent the last week covering shootings, four dead and four wounded, including a 14-year-old boy. I know I'm supposed to be the dispassionate journalist, but there are days when I just feel sick… and sad.
Today's one of them.
Edit: Sad to say, late last night we added one more. So we've passed San Jo now.
Last modified on 2009-08-14 16:58:39 GMT. 0 comments. Top.
Got to hang out at the Ninth Circuit Judiciary Conference this week and caught Janet Napolitano's opening talk:
Homeland Security chief Janet Napolitano says U.S. faces an eventful fall
Kind of unfortunate headline, though. I don't think she was actually predicting the total collapse of the United States. Yet.
If so, well, you read it here first, folks.
And, by the way, we reporters don't write the headlines.
Last modified on 2009-08-14 17:01:00 GMT. 0 comments. Top.
I just added two articles to my "Stories" page:
One is an interview with Daniel Ellsberg (remember the Pentagon Papers?) on the role of whistleblowers today.
The other is an investigation I did in 2002 about a freewheeling investment adviser from the high-tech boom days. His tale was kind of a preamble to today's financial meltdown. The man in question, Frank J. Garza, Jr., has since been sentenced to 30 months in federal prison and has been ordered to pay $2.8 million in restitution to people he bilked.
Scroll down my Stories page to read these articles, or click the links above.
Last modified on 2009-08-27 18:38:26 GMT. 0 comments. Top.
And here is the just-out brochure describing the National Network for Safe Communities, the (very) innovative gang and drug crime initiative unveiled Monday at the US mayors' conference in Providence. Looks like 30 cities (and counting) are on board so far, including Stockton and Sacramento from my fair state. And Salinas? Not yet, anyway. Hmmm…
Just click this link to download the PDF: nationalnetwork
Here's more about the program and the cities that are on board: http://www.jjay.cuny.edu/2666.php
Last modified on 2009-08-27 18:37:35 GMT. 0 comments. Top.
According to The New Yorker's News Desk, the Obama administration is paying attention to the "Boston Miracle" approach of David Kennedy, who is set to unveil bold plans later today for fighting gang and drug crime in US cities.
Check back for more on today's meeting of US mayors, to be attended by Joe Biden and Attorney General Eric Holder.
Last modified on 2014-10-07 16:36:09 GMT. 0 comments. Top.
Chicago's Ceasefire Program is Looking Good: Read here
Note: Since I wrote this post in 2009, Chicago Ceasefire has changed its name to avoid confusion with the Boston Ceasefire violence reduction strategy, which you can learn more about here. (Chicago's Ceasefire is now called Cure Violence and it's gone through some changes.)
——————-
People often ask me if we can ever stop gang violence. Here's the short answer: it takes a lot of work, but it can be done.
I've been tracking evidence-based programs such as the city of Chicago's Ceasefire with a lot of interest. Proponents say these intensive, multi-pronged public-health approaches are the only proven way to lower murder rates.
Chicago is one of several cities using a model that basically treats youth violence as a public health issue and not just a law enforcement problem. The idea is to follow the example of epidemiologists and public health experts by adopting the same kind of successful approaches that have gotten people to stop smoking or use seat beats or condoms.
Another program called Ceasefire has gotten results in Boston and other cities (Stockton, California being one close to home), and it's one of things I've been studying during my fellowship at Harvard.
More than anything, I'm hoping to see the city of Salinas emulate some of this success.
Here's an excerpt from the new report, describing a few of  Chicago Ceasefire's five key components (the bolding is mine):
"CeaseFire focused on changing the behavior of a small number of carefully selected members of the community, those with a high chance of either 'being shot or being a shooter' in the immediate future.

Violence interrupters worked on the street, mediating conflicts between gangs and intervening to stem the cycle of retaliatory violence that threatens to break out following a shooting.

Outreach workers counseled young clients and connected them to a range of services."
The five core components, by the way, are:
Street-level outreach
Public education
Community mobilization
Faith leader involvement
Police participation
Download the full report: http://www.ncjrs.gov/pdffiles1/nij/grants/227181.pdf
The Chicago Ceasefire Web site: http://www.ceasefirechicago.org/
The Boston Gun Project and Boston's Operation Ceasefire: http://www.hks.harvard.edu/criminaljustice/research/bgp.htm
Last modified on 2009-06-09 13:40:26 GMT. 0 comments. Top.
Great resource for crime/justice reporters
This site is THE resource for anyone new to the beat …and even for veterans. Now if we could just keep a few reporters' jobs, it'd be nice!
Last modified on 2009-08-27 18:39:47 GMT. 0 comments. Top.
Here's a new documentary about the other red vs. blue rivalry that is ripping communities and families apart. I haven't seen it yet, but it looks good:
Crips and Bloods: Made in America
Last modified on 2009-03-27 20:49:21 GMT. 0 comments. Top.
Senators seek overhaul of US prison system
WASHINGTON (AFP) — Calling the US criminal justice system "a national disgrace," US Senators urged for a top-to-bottom review with an eye on reforms aimed at reducing America's massive prison population.
Democratic Senator Jim Webb, backed by Republican Senator Arlen Specter, introduced legislation to create a blue-ribbon panel that would conduct an 18-month assessment and offer concrete recommendations for reform.
"America's criminal justice system has deteriorated to the point that it is a national disgrace," Webb said, noting that the United States has five percent of the world's population but 25 percent of the world's prisoners.
The Virginia lawmaker noted soaring numbers of drug offenders in prison, and charged that four times more mentally ill people are incarcerated than housed in mental health hospitals.
Read the rest of this story here.
~~~
On another note, does the above link mean that Google is PAYING for news content? Hmmm… we must investigate…
Last modified on 2016-05-19 16:51:31 GMT. 0 comments. Top.
The name keeps changing… from the Youth Promise Act of 2007 to the PRECAUTION Act of 2009 (Prevention Resources for Eliminating Criminal Activity Using Tailored Interventions in Our Neighborhoods Act of 2009)
Phew, what a mouthful!
Anyway, for those who care to follow this legislation, it was recently re-introduced as H.R.  1064. The Senate version is S. 435.
Track them both (and any other federal bills) at this awesome site:  OpenCongress.org.
The description from the Senate bill is:

A bill to provide for evidence-based and promising practices related to juvenile delinquency and criminal street gang activity prevention and intervention to help build individual, family, and community strength and resiliency to ensure that youth lead productive, safe, health, gang-free, and law-abiding lives.
As always, read the fine print. Just as with other "gang prevention" legislation in the past, the devil is in the details.
~
Last modified on 2009-08-27 18:41:44 GMT. 0 comments. Top.
Well, I am a reporter, so like everyone else, I'm following the shrinkage of newspapers with great interest. This essay by Clay Shirky is making the rounds, and says it all (almost):
Newspapers and Thinking the Unthinkable
A few quotes that resonate:
"You're gonna miss us when we're gone!" has never been much of a business model.
Now is the time for experiments, lots and lots of experiments, each of which will seem as minor at launch as craigslist did, as Wikipedia did, as octavo volumes did.
Society doesn't need newspapers. What we need is journalism. For a century, the imperatives to strengthen journalism and to strengthen newspapers have been so tightly wound as to be indistinguishable. That's been a fine accident to have, but when that accident stops, as it is stopping before our eyes, we're going to need lots of other ways to strengthen journalism instead.
When we shift our attention from 'save newspapers' to 'save society', the imperative changes from 'preserve the current institutions' to 'do whatever works.'
As a long-time Internet geek who's also a long-time reporter, I found this essay reassured me about journalism in ways most 'Net fanatics haven't been able to (As in, no, citizen journalism is not going to save us).